The Secret Seahorsicorn chapter book encourages reading through full color illustration, imaginative play and craft inspiration!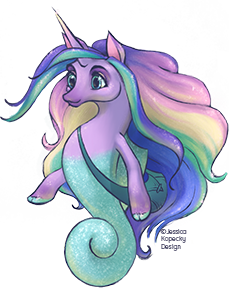 Sandy's mixed-up magic makes her different from the other seahorsicorns in Spectra, an enchanted  undersea community. To make matters worse, her unruly rainbow mane attracts scary chomperfish  – and gets her thrown out of the reef! That's when a powerful current takes her to a secret cave with everything she needs… except a friend. But when she is discovered by a lone adventurer, their pen pal letters expose the truth of her unusual magic. Sandy is faced with a big decision. Should she leave the protection of the cave to save Spectra… and her only friendship?
Join Sandy on this epic adventure, and learn what she chooses to do.
Audience:  read alone at ages 7-10, read aloud to ages 5+6
Values:  facing your fears, acceptance, personal growth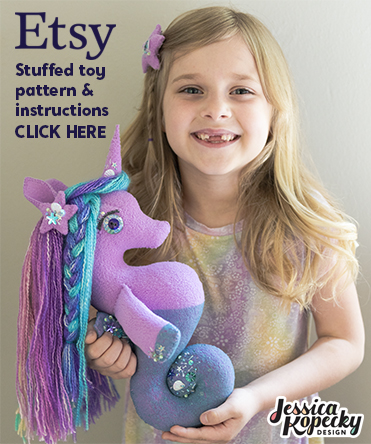 Make your own Seahorsicorn stuffed animal!  This easy pattern makes the perfect handmade gift from the crafty parent or grandparent. Design your own seahorsicorn character today!
Encourage young readers to join the adventure with coloring contests, prizes and craft inspiration that will be sent out to subscribers in anticipation of the 2020 book release!
What people are saying about The Secret Seahorsicorn:
"The concept of the seahorsicorn is awesome! They are beautiful, and I love the theme 'face your fear' and 'being different' is not a bad thing, it is actually the best thing!"
– Beta reader & mother of three
"I just read the story of the Secret Seahorsicorn. What a great book! Well thought out. I love the fantasy, the magic and storyline. Kudos to Jessica."
– Beta reader & grandmother
"My superficial impression of it was that it was going to be some girly fluff, which is a real turn off for me, but as I read it, I really appreciate the deeper themes that are being conveyed to readers: facing fears, using fear to propel you forward, finding your innate gifts and learning to use them for good…these are all such important themes!"
– Critique partner, SCBWI
"I liked it. I would recommend this book to friends. I think the point of the message is that it's okay to be different. Being different is a strength. Be brave and adventurous!"
– Beta reader, 9 years old
Please join the community!
Submit your email address below to be added to The Secret Seahorsicorn newsletter.  Email subcribers will be the first to know about contests, prizes for kids and release updates.
The Community Page is where you can find the latest news on activities, contests and Seahorsicorn Swag!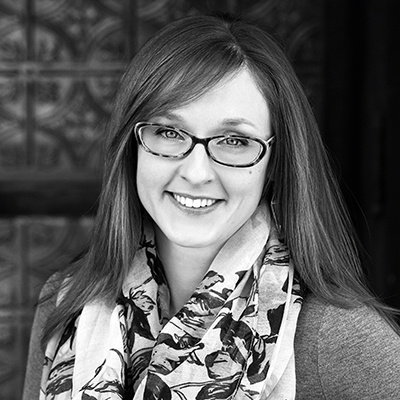 Jessica Kopecky
Author - Illustrator, The Secret Seahorsicorn
From the Author – Illustrator
The Secret Seahorsicorn will be my debut publication as a children's book author-illustrator, though I have illustrated books for other authors.
I'm learning a lot along the way and working hard to bring the best version of Sandy's adventure to life! With your accountability and encouragement, my goal is to make a splash with The Secret Seahorsicorn in 2020. When the book is released, it will be available online in e-book and print through Amazon, Barnes & Noble, Apple, Walmart.com, Kobo and more.
In the meantime, thank you for joining the journey. Be sure to subscribe to the newsletter and follow on social media to get the latest news on the book's progress, contests and prizes. I'm looking forward to bringing you a quality product and a magical story experience with The Secret Seahorsicorn!
~ Jessica Kopecky