~ Local Reading Incentive Program & Literacy Fundraiser ~
Sandy's Summer Splash Into Reading participants raised an average of $13.95 each in its pilot year, 2022.
$223.32 total was raised for LOCAL LITERACY with the help of FUNDRAISING PARTNERS: Office Enterprises, Inc. and Inspired by Design Interiors.
For every minute participants read, one penny was donated to Reading to Go, a program by the Wausau Early Birds Rotary Club.
The Wausau Early Birds Rotary Club Reading to Go program is a group of caring Rotary members who teach early literacy strategies in collaboration with Wausau School District, D.C. Everest School District and Newman Catholic Schools.
Check out these awesome kids!
UPDATED 8/1/2022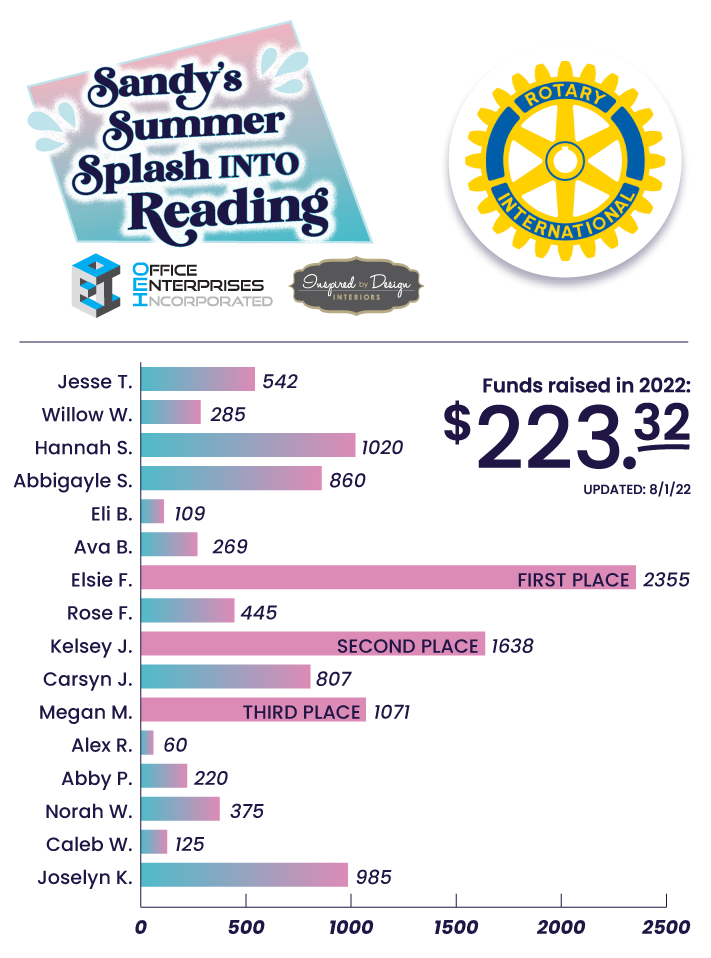 GRAND PRIZE WINNER:
Ava B.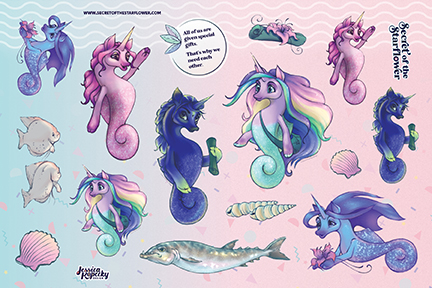 ALL participants earned a Secret of the Starflower sticker sheet and raised money to support local literacy!
THANK YOU, 2022 PRIZE SPONSORS!
Sandys' Summer Splash into Reading 2022 was featured on WSAW and WAOW
Participants ages 6-12 filled out weekly reading logs. For every week of participation, their name was entered into the grand prize drawing. The top 3 readers with the most minutes earned extra special prizes.
Winners were announced on Monday, August 1, 2022 online. There was a small gathering of participants at Clean Slate Coffee House while the prizes were on display and representatives from the Wausau Early Birds Rotary drew the Grand Prize winner.
All participants earned a sticker sheet. All prizes were available for pick up at Clean Slate Coffee House after the event wrapped up.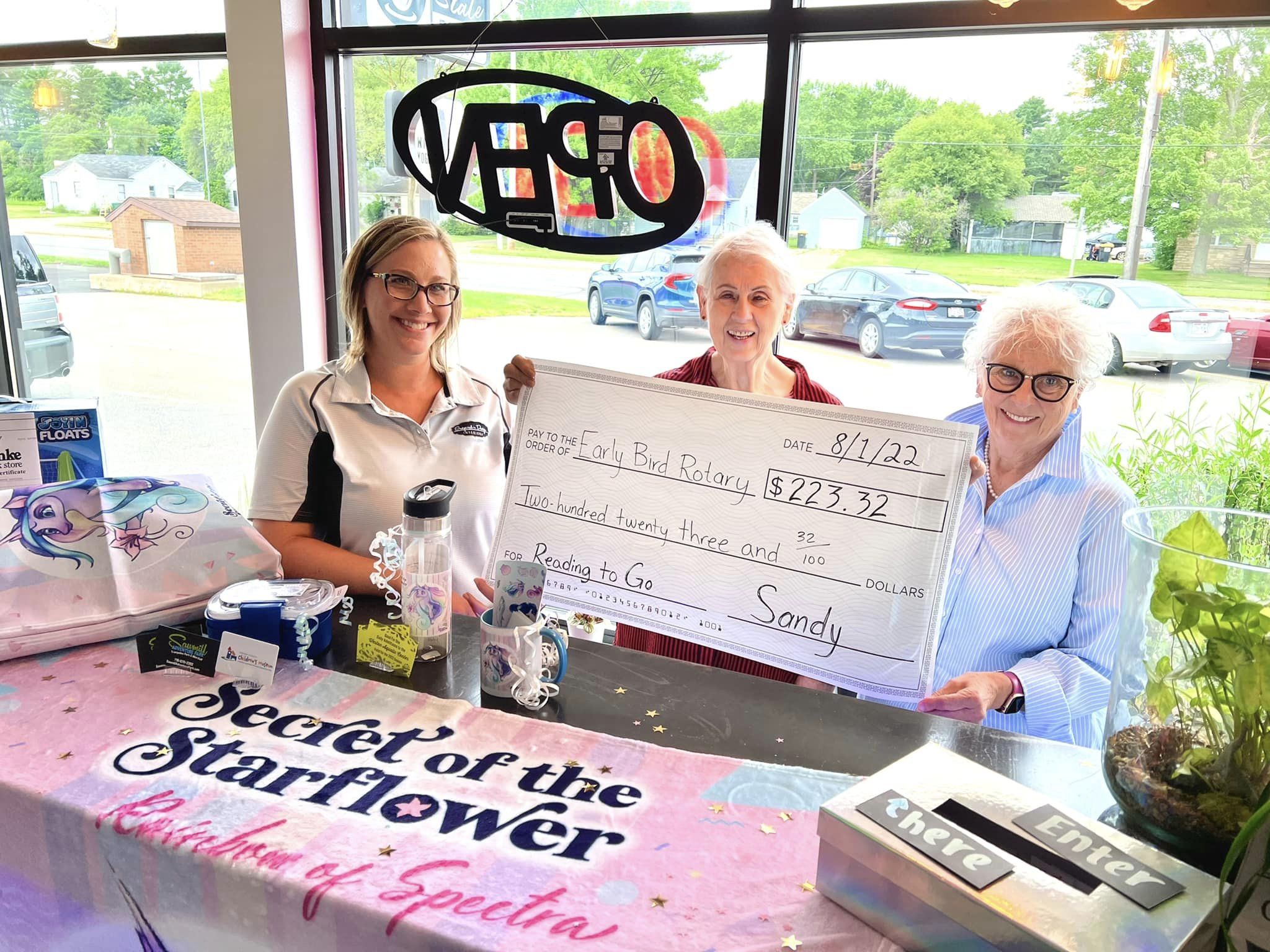 Want to join the next Sandy's Summer Splash Into Reading?
Join the Secret of the Starflower E-newsletter!**
**E-newsletter recipients will recieve occassional Secret of the Starflower book series news and updates.
– From the author, Jessica Kopecky
Sandy is the main character of Secret of the Starflower: Rainbow of Spectra, an award-winning, full-color children's chapter book. In the summer of its release, I recieved positive feedback from kids and adults who loved the story. Parents even informed me that it engaged their reluctant readers. The following summer I created a reading program based on that feedback to further incentivize young readers and boost literacy.

"The Secret of the Starflower" is a beautifully illustrated, magical story about the importance of friendship and the power of believing in yourself.
It's hard to find chapter books for 8-year-olds that have more than just one illustration per chapter, while also having an engaging plot. "The Secret of the Starflower" fits the bill!
Sandy faces many challenges in this book and learns some important lessons. I think many young readers will identify with Sandy's struggles and will be inspired by her honesty, bravery, and kindness.
I'm hoping there will be future books about Sandy, Scorny, and their adventures in Spectra!