Secret of the Starflower is an AWARD-WINNING chapter book that encourages reading through magical full-color illustrations!
BOOK AWARDS & RECOGNITION
Paperbacks available at Clean Slate Coffee House and Center for the Visual Arts!
Sandy's mixed-up magic makes her different from the other seahorsicorns in Spectra, an enchanted  undersea community. To make matters worse, her unruly rainbow mane attracts scary chomperfish  – and gets her thrown out of the reef! That's when a powerful current takes her to a secret cave with everything she needs… except a friend. But when she is discovered by a lone adventurer, their pen pal letters expose the truth of her unusual magic. Sandy is faced with a big decision. Should she leave the protection of the cave to save Spectra… and her only friendship?
Join Sandy on this epic adventure, and learn what she chooses to do.
Audience:
Ideal for readers ages 8-12
Can be read out loud to ages 6-7
Values:
Facing your fears
Embracing our differences
Personal growth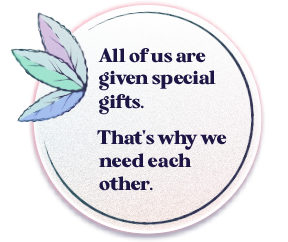 What people are saying about Secret of the Starflower
"The Secret of the Starflower" is a beautifully illustrated, magical story about the importance of friendship and the power of believing in yourself.
It's hard to find chapter books for 8-year-olds that have more than just one illustration per chapter, while also having an engaging plot. "The Secret of the Starflower" fits the bill!
Sandy faces many challenges in this book and learns some important lessons. I think many young readers will identify with Sandy's struggles and will be inspired by her honesty, bravery, and kindness.
I'm hoping there will be future books about Sandy, Scorny, and their adventures in Spectra!
Touching and creative story! – I received this book as a gift for one of my granddaughters and my other granddaughter was visiting and read it before I had a chance to mail it to her. She absolutely loves it! She insisted on having a copy for herself! It is beautifully written with creativity and the most wonderful detail to emotions and how to deal with them as well as kindness and understanding. I can't give this book enough praise! It should be a must have for all little to young girls! ~ 5-star Amazon reviewer
 "What a great book! Well thought out. I love the fantasy, the magic and storyline. Kudos to Jessica." ~ Beta reader & grandmother 
"My superficial impression of it was that it was going to be some girly fluff, which is a real turn off for me, but as I read it, I really appreciate the deeper themes that are being conveyed to readers: facing fears, using fear to propel you forward, finding your innate gifts and learning to use them for good…these are all such important themes!" ~ Critique partner, SCBWI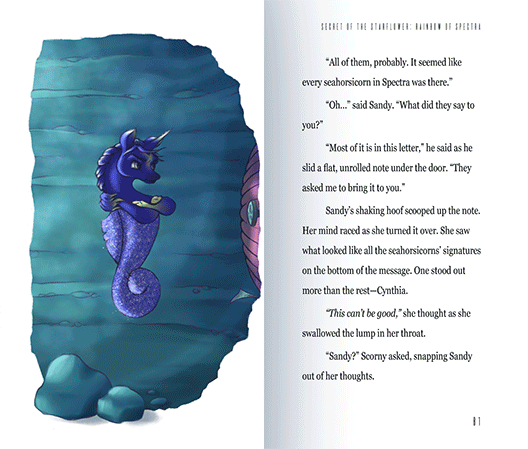 PLEASE LEAVE AN HONEST REVIEW
If you've read Secret of the Starflower: Rainbow of Spectra, would you please share your thoughts? 
~ Please mention where you received the book if you did not purchase it on that site (Ex: local book store, book signing) ~

Please join the community!
Submit your email address below to be added to the Secret of the Starflower newsletter.  Email subcribers will be the first to know about contests, prizes for kids and release updates.
The Community Page is where you can find the latest news on activities, contests and swag!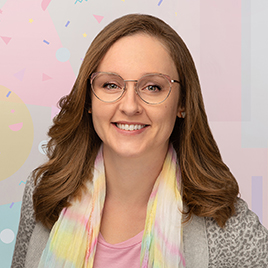 Jessica Kopecky
Author - Illustrator, Secret of the Starflower: Rainbow of Spectra
Depending on when you catch her, Jessica Kopecky is a Graphic Designer, Architectural Photographer, Mural Artist, Illustrator, craft pattern creator, wife and mom. While designing a stuffed toy inspired by her daughter, things got a little out of control until-whoops-she had developed an entire enchanted undersea world… and became an Author-Illustrator in the process.
Author's Note: As a Christian, I have a creator-centric view of the world. You may notice that perspective represented in this book. Although the God of the Bible is not directly portrayed, the created world and themes of God-given gifts appear throughout. A variety of beta readers of different faith backgrounds have read and enjoyed Secret of the Starflower: Rainbow of Spectra for its storyline and entertainment value.