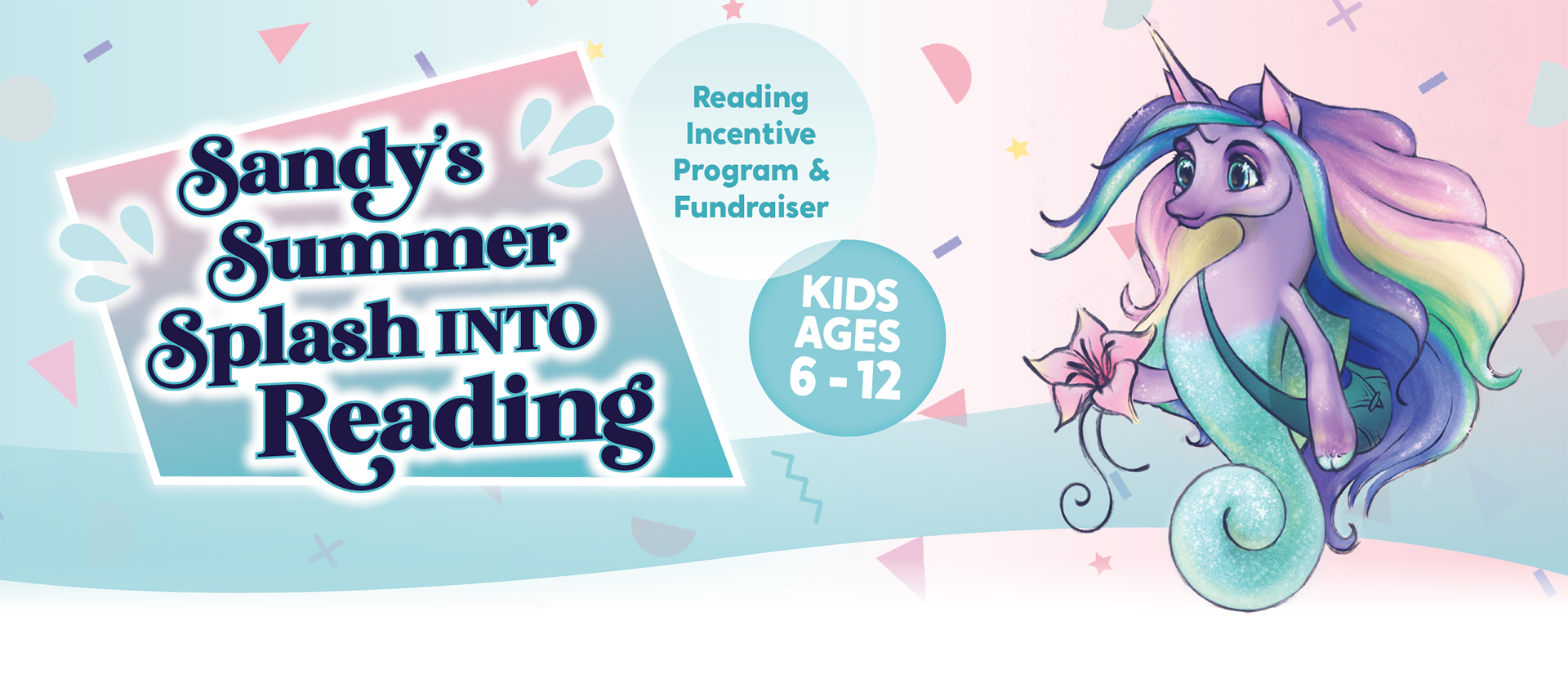 GREATER WAUSAU AREA
~ Local Reading Incentive Program & Literacy Fundraiser ~
June 4 – July 15, 2023
In its first year, Sandy's Summer Splash Into Reading raised $223.32 for literacy with the help of FUNDRAISING PARTNERS: Office Enterprises, Inc. and Inspired by Design Interiors.
For every minute participants read, one penny was donated to Reading to Go, a program by the Wausau Early Birds Rotary Club.
Kids ages 6-12 raised an average of $13.95 each!
How much will local children raise for literacy in 2023?
The Wausau Early Birds Rotary Club Reading to Go program is a group of caring Rotary members who teach early literacy strategies in collaboration with Wausau School District, D.C. Everest School District and Newman Catholic Schools.
New in 2023, Sandy's Summer Splash Into Reading will also raise funds for McLit – Marathon County Literacy Council!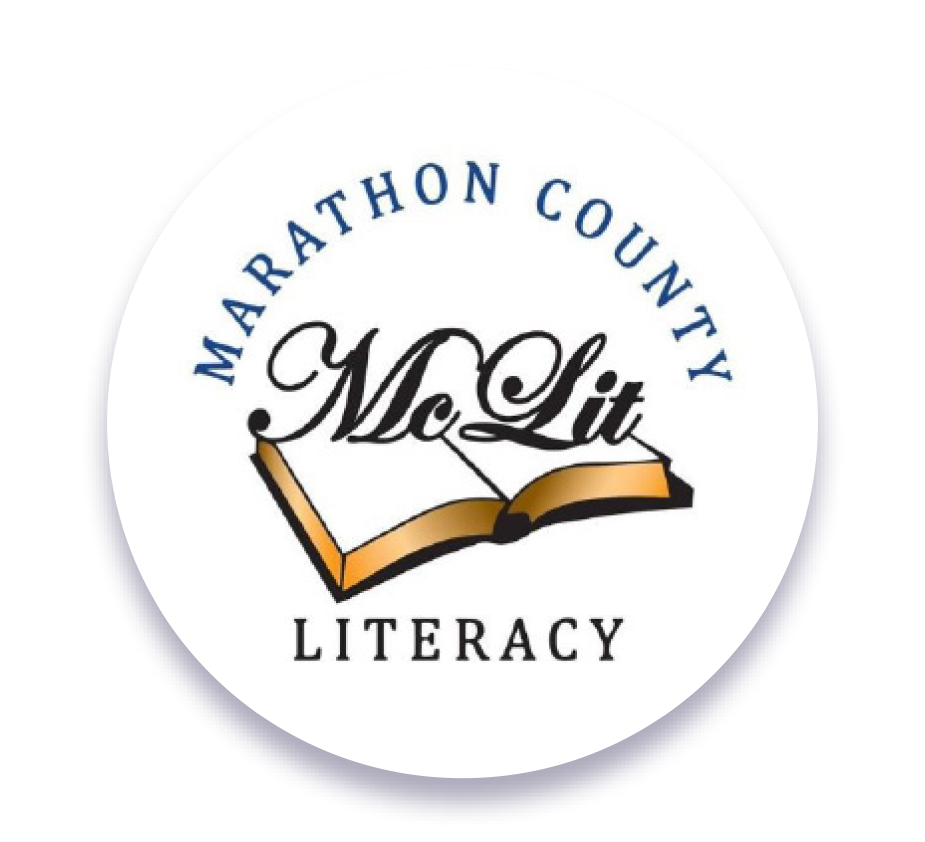 McLit Mission:  Improving quality of life through literacy
McLit Vision:  To be an organization that provides educational information and resources to everyone through the promotion of literacy programs, and support those in need by mentoring, tutoring, teaching, and coaching.
In 2023, McLit tutors find themselves addressing our community's growing ESL (English as a second language) tutoring needs.
In 2022, sixteen awesome kids raised $223.32
for the Wausau Early Birds Rotary Club!
UPDATED 8/1/2022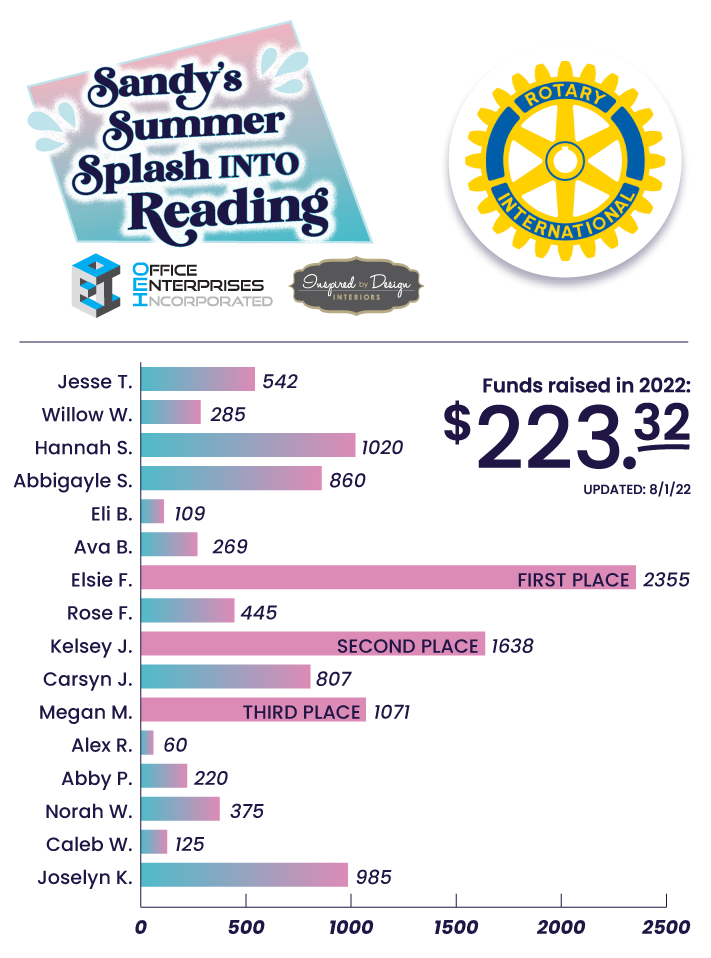 Don't miss out on Sandy's Summer Splash Into Reading 2023!
Join the Secret of the Starflower E-newsletter for updates!**
**E-newsletter recipients will recieve occassional Secret of the Starflower book series news and updates. 
Become eligible for the GRAND PRIZE DRAWING by submitting a reading log any time from June 4 to July 15!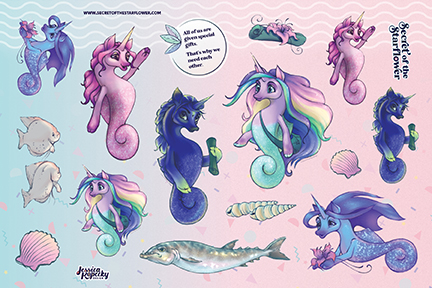 The first 50 participants to submit reading logs will earn a Secret of the Starflower sticker sheet!
THANK YOU, 2022 PRIZE SPONSORS!
FEATURED ON WSAW AND WAOW
Participants ages 6-12 filled out weekly reading logs. For every week of participation, their name was entered into the GRAND PRIZE DRAWING.
The TOP 3 PARTICIPANTS who read the most minutes earned EXTRA SPECIAL PRIZES.
WINNERS WERE ANNOUNCED MONDAY, AUGUST 1, 2022 ONLINE.
Prizes and sticker sheets are available for pickup at Clean Slate Coffee House.
1027 E Grand Ave, Rothschild, WI 54474

Be sure to follow @secretofthestarflower on Facebook and/or sign up for the Secret of the Starflower enewsletter (below) to know when Sandy's Summer Splash Into Reading 2023 will begin!
*Must be 6-12 years old to participate

Parents get PERKS from Clean Slate Coffee House!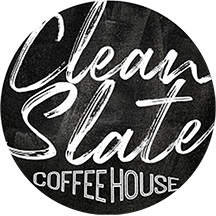 Every reading log submitted = points toward FREE COFFEE!
New in 2023 – turn in reading logs online!
Submit your minutes here!
*Children's first name and last initial will be displayed online
**Phone number for coffee discount card creation only
~ From the event organizer and author-illustrator, Jessica Kopecky
Sandy is the main character of Secret of the Starflower: Rainbow of Spectra, an award-winning, full-color children's chapter book I published in the summer of 2021. Parents who ordered the book responded with feedback that the story engaged their reluctant readers. The following summer I created a yearly reading program based on that feedback to further incentivize young readers and boost literacy.