Please review the resources and YouTube tutorials below for the successful creation of your seahorse unicorn stuffy.
Materials are listed below with additional product details to create Sandy the seahorse unicorn and recommended craft product links.
Pattern sheets printed at 100% scale on 11×17" paper
1/8 yard anti-pill fleece


The fabric I used for Sandy is the color

Violet Tulle,

available at JoAnn Fabrics
Fabric scissors
7/8" diameter safety eyes or buttons
6-strand embroidery floss
Embroidery Needle (size 7)
Sewing Pins
Poly Fil
10" tall book (for yarn wrapping)
Skein of yarn


I selectively used portions throughout a skein of the color

Unique Unicorn,

available at Herrschners
Optional:
Tulip brand Color Shot Instant Fabric spray


You do not need to use the fabric spray or the spray guards included in the pattern to make a lovable seahorse unicorn toy. However, if you do chose to use Tulip spray, I used the color

Mermaid

for Sandy,

which can be found on Amazon and Hobby Lobby. 


A variety of Tulip brand Color Shot sprays can be found to match your seahorse unicorn character at

Tulip's website.
Beading: size 10 needle, thread, sequins and beads
Snap hair clips in mini (1.25") and standard size (1.96")
Recommended:
Basting Spray
You do not need basting spray if you feel confident that you can trace around the cut out templates without moving them. I do not trust myself with that sort of thing though :-). Basting spray can be found at Walmart and craft stores. Spray the backs of the paper template cut-outs to create a temporary bond that won't leave residue on the seahorse unicorn fabic.
Disappearing Fabric Marking Pen (note: disappears in 24 hours, lines may need to be redrawn)
You will need some kind of fabric pen for this project, but I recommend disappearing ink over the washable variety. Remember that since the ink only lasts 24 hours, you will have to redraw your lines if you are unable to finish the project in that time.  I also recommend saving your template cut-outs – just in case! Disappearing fabric pens can be found at JoAnn Fabrics.
Hand Sewing Tutorials and Tips:
If you are new to needle-crafting, the videos below will show you how to use the techniques used for the seahorse unicorn stuffy. Crafting hobbyists will find these methods easy, but may want to practice on scraps to build up muscle memory before sewing together the stuffy. 
Overcast, Over or Whip Stitch
This is the type of stitch used to sew most of the seahorse unicorn together.
Optional – Blanket Stitch
This type of stitch is an optional way to add an attractive edge to the ears and star hair clips. Many crafters enjoy using this method for its clean yet hand-made look.
Separating Embroidery Floss
Separating your 6-strand embroidery floss is a method used by the crafting pros to make hand-sewn projects look beautiful! It's not required, but recommended. I used 3 strands on my stuffy.
Quick and easy knot-tying method
The littlest tips and tricks make a big difference in efficiency and productivity. This simple and satisfying knot-tying method will cut sewing time down considerably!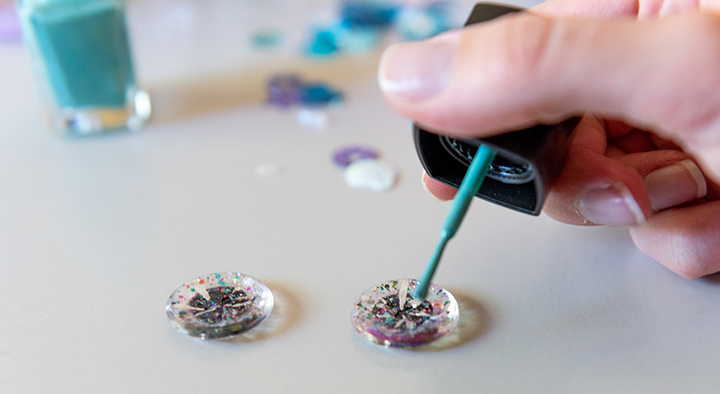 You can also purchase safety eyes in a variety of colors. I found some online at this Etsy shop and Amazon.
Happy crafting!