Fun, easy, and stress-free! This Ugly Christmas Sweater Ornament project can be assembled with glue, thread or embroidery floss, making it a suitable project for everyone from beginners to advanced needlecrafters. The inexpensive, forgiving materials used help to make them a stress-free craft.
Use this project idea to:
★ Create memorable and cute Christmas gifts
★ Have an Ugly Christmas Sweater Ornament craft party with friends
★ Pay homage to an ugly sweater of Christmas past
If you have a Cricut® Maker, a cut file is available for purchase and download on my Etsy page. It includes four ugly sweater motifs so you can mix and match a set of your own ornaments! Cricut Design Space computer instructions can be found at the bottom of the page.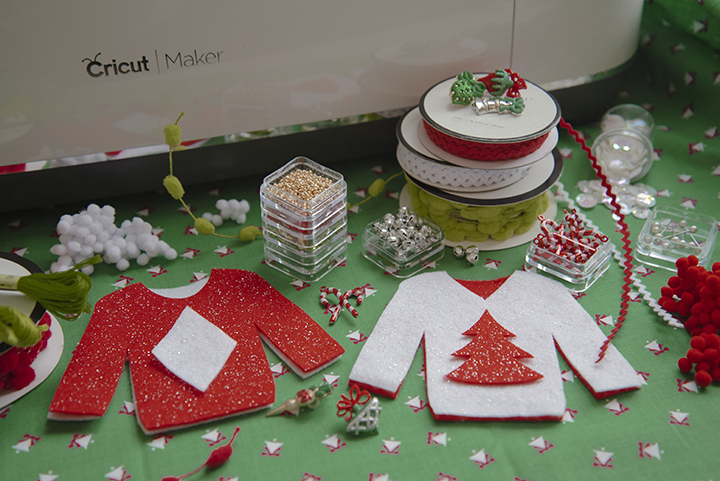 ★
Felt sweater cut-outs, front and back and any additional felt decorations
★ Aluminum 16 gauge craft wire, wire cutters and a ruler

★ If you don't want to hand sew:
Pom poms, flat-backed buttons, sequins, and any other flat-backed Christmas-themed decorations and Tacky Glue
★ If you like hand sewing: Beads, sequins, bells, thread, size 10 beading needle, size 7 embroidery needle, embroidery floss, and any other Christmas-themed decorations
★ If you don't want to hand cut your felt: Cricut® Maker, rotary blade & fabric grip mat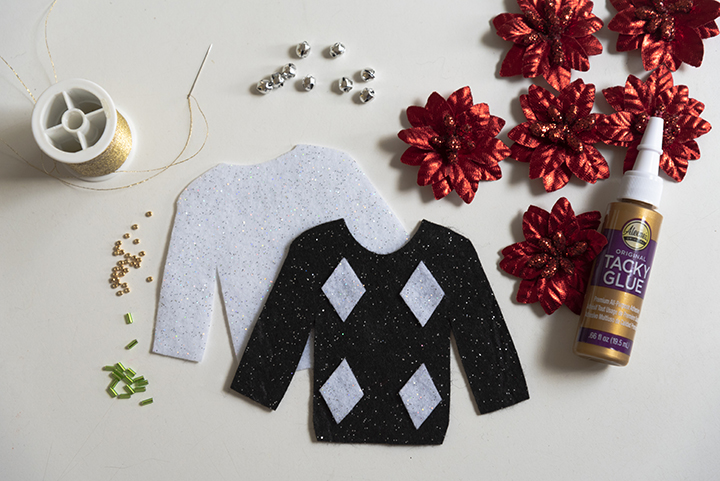 SEWER'S NOTE:
Make sure to sew any details onto the front of the shirt before putting both sides together
Ornament Hanger
Measure, then cut 7.5″ of wire to create your ornament hanger. This length may vary if you are cutting the sweater pattern by hand. Fold the wire in half, then wrap the bent end around a Sharpie marker.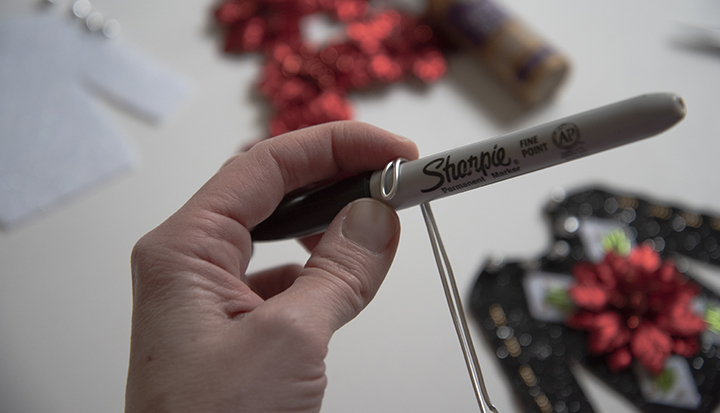 Twist the hanger a couple times, then spread the wires apart to create a hanger shape (shown below). Glue or sew the outer edges of the sweater together as shown below.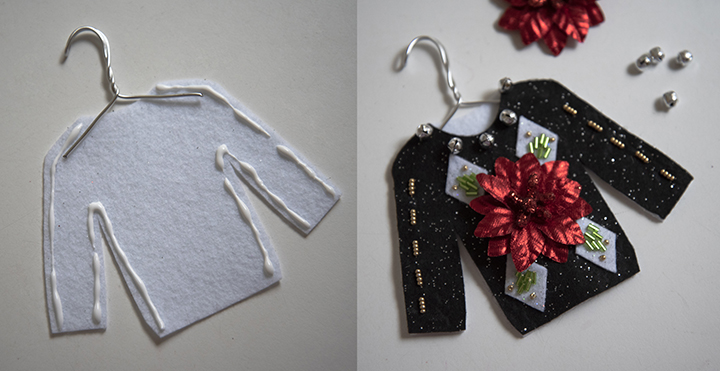 This project can be as simple or as detailed as you wish. It's all up to you and how you want to design your ugly Christmas sweater.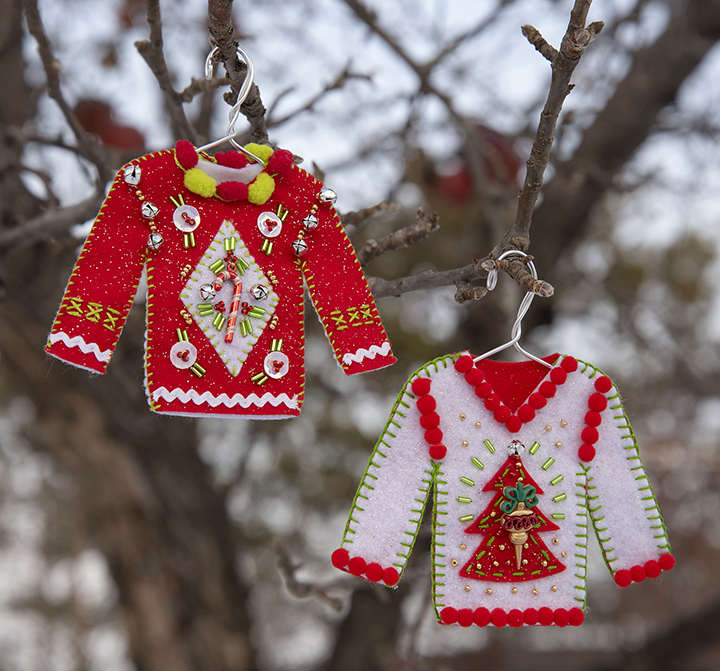 Cricut Design Space Instructions
Open Cricut Design Space.

Click on

New Project

.

Click the

Upload

button, then click

Upload Image

.

Drag and drop

to upload

UglyChristmasSweater.svg

OR click

Browse

and navigate to the file, then click

Open

. Click

Save

.

Click the image, then click

Insert Images

.

The image will appear on the Canvas. Under Layers on the right side of the screen, select all the RED layers, then click

Weld

on the bottom right of the screen. Do this for the BLUE, GREEN and WHITE layers as well.

You will see the Weld Result on the layers panel at the right side of the screen. Click Make It.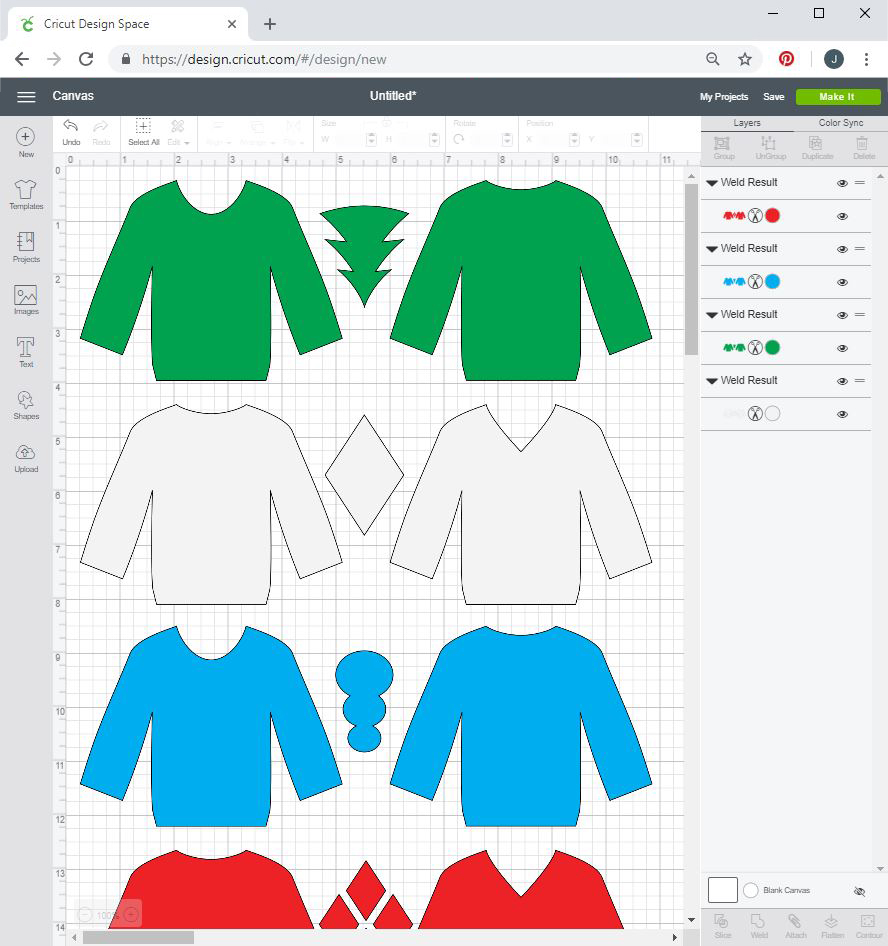 The layers will automatically separate onto four mats based on color.

Click

Continue

.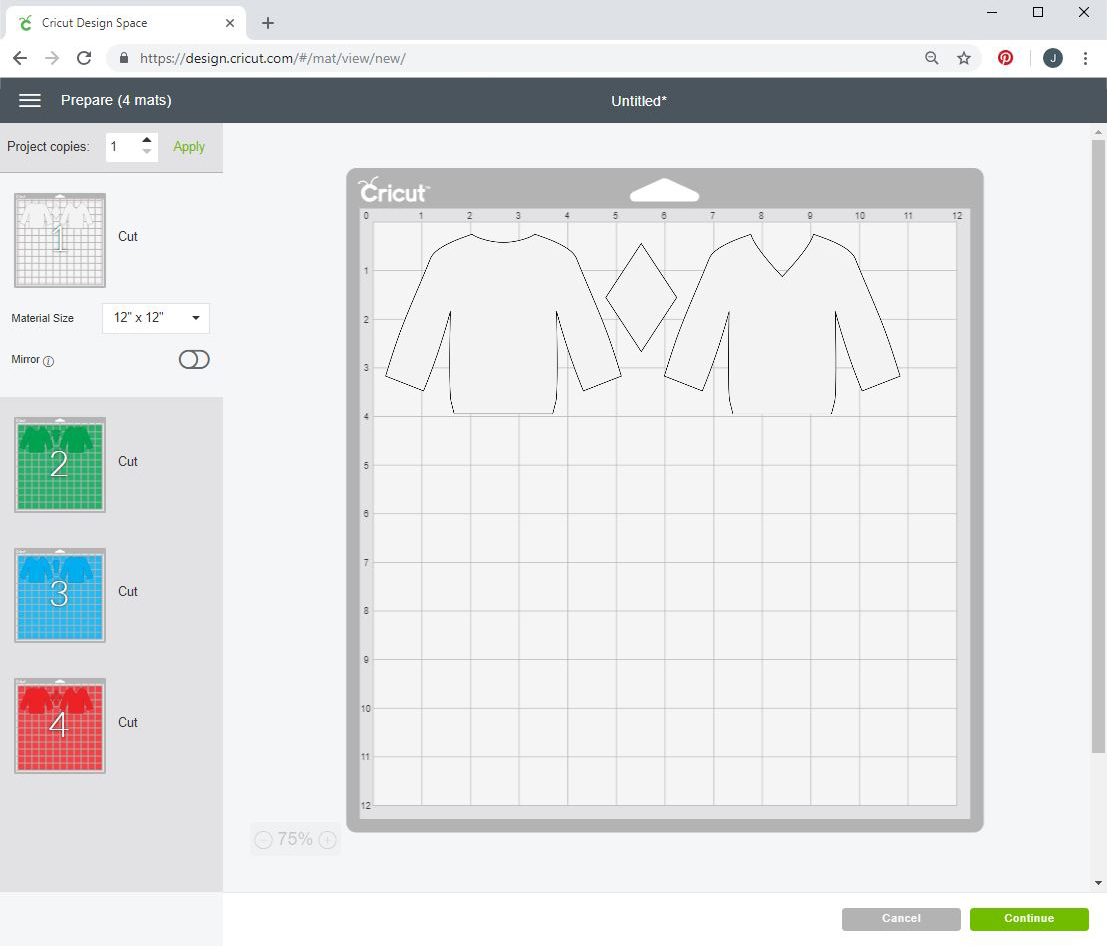 Follow the on-screen instructions to select your material – FELT.
Click on Edit Tools on the far right side of the screen, then select the ROTARY BLADE and click Continue.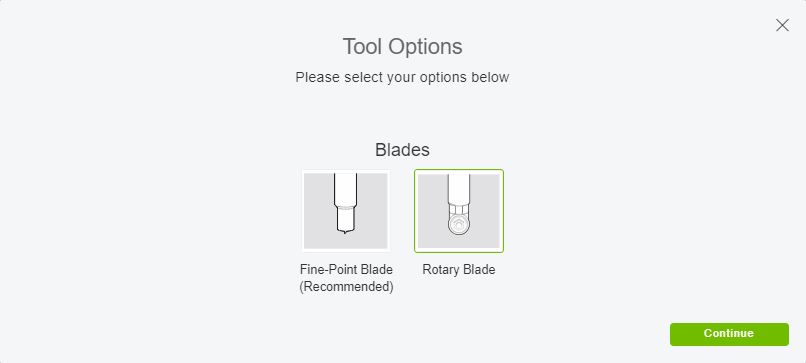 Insert the fabric grip mat with felt into your machine to cut out your Ugly Christmas Sweater Ornament pieces!